You hear about the "terrible twos" when it comes to raising children, but when that child reaches pre-teen and teenage years, guardians may feel like they've reached a whole new level of difficulty when it comes to parenting. We want them to make it to adulthood with the tools they need to succeed, but many times we are de-railed by perceived "bone-headed" decisions.
The key to helping them make the best decisions lies in igniting their motivation. And, while this may seem like an up hill battle at times, there are some fundamental ways to get the ball rolling to help them thrive during this critical time in their lives.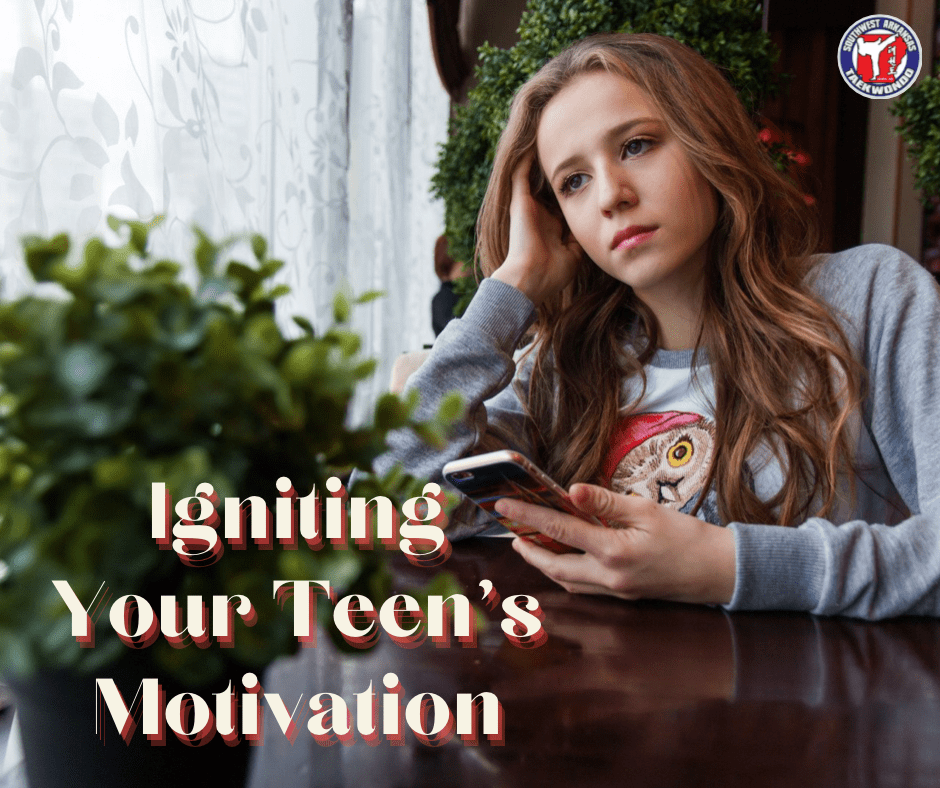 Know What Makes Them Tick
The starting point is understanding what is going on in their minds and bodies. Teens are undergoing major physical, emotional, and intellectual changes as they make their way into adulthood. If we don't seek to understand these biological developments and behavioral expectations based on this age and stage of development, it's easy to get stuck on the negatives that may be on the surface.
Believe in Them & Listen
Whether we choose to believe it or not, teens are still, on an emotional level, seeking approval from adults. Often times we let the busy day to day of our lives get in the way of being their biggest cheerleader and listener, unfortunately paving the way for teens to seek the approval of social media, online influencers, and their friends.
The best way to circumvent this is to believe in and listen to them, without judgement. If they find that the adults in their lives listen, understand, and cheer them on just as well (if not better than) their peers, they are more likely to look to us when they need help than others.
Transfer the Responsibility
Getting teens involved in activities where they are enjoying themselves but also instill good character is essential. Many sports and even artistic activities, like Martial Arts, do more than build teens physically, but also grow focus, discipline, and time management. Moreover, because the person or persons driving home the importance of ethics isn't their guardian, but a coach, mentor or teacher, teens see them as unbiased, look up to them, and are more likely to put the messages into practice. This "transfer of responsibility" still helps them see the bigger picture in life and make the best decisions. You can continue to drive these positive motivations home with, BONUS, someone else on your team.
Each Teen is Different
Keep in mind, though, that what motivates one teen, may not motivate another. Tap into what consistently empowers them to do well. Is it spoken words of encouragement and praise? Is it hugs, fist bumps, and high fives? Is it gifts and cold hard cash? The Five Love Languages of Teenagers by Gary Chapman is a great resource to discover what truly motivates your teen and helps them succeed.
Wired to be Inspired
While many guardians just want to "get through" these years, we also have a huge opportunity to learn about them as young people and guide them. Teenagers are actually "wired to be inspired" and the developmental changes they are going through make way for new skills and talents to emerge. It's up to us, the adults in their lives, to understand what they're going through and tap into what motivates them to be their best selves.
By Katie Gentry, CEO of Southwest Arkansas Taekwondo.
Katie is a 4th Degree Black Belt in Taekwondo and, through the SKILLZ Program and personal research, is passionate about learning how to help children, teens, and adults thrive.